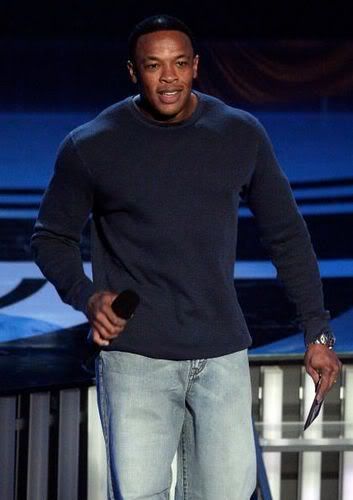 Dr. Dre filed papers in the U.S. Bankruptcy Court in Los Angeles on Tuesday (February 5) requesting permission to obtain documents from Death Row Records that will help him determine the amount of unpaid royalties that the company owes him.
According to the Associated Press, the producer wants to place a dollar amount on royalties that have accrued since Death Row filed for bankruptcy in 2006. The documents include contracts between himself and the label, revenue from the sale of his recordings and agreements to release his recordings as part of compilation albums.
Dre has already sued Suge Knight's old label several times for unpaid royalties from his 1992 album The Chronic. In 1996 Dre gave up his 50% stake in the label but retained the right to receive royalties. According to him, he has not received those royalties, even after Death Row licensed his music to another company for distribution.
Death Row has been under the control of a court appointed trustee since July of 2006. Warner Music Group recently made a $25 million bid for the label's catalog, which includes The Chronic and several other Dre productions.
The request filed by Dre this week asks that Death Row make the documentation available by February 29 and its representatives be available for a deposition on March 7.